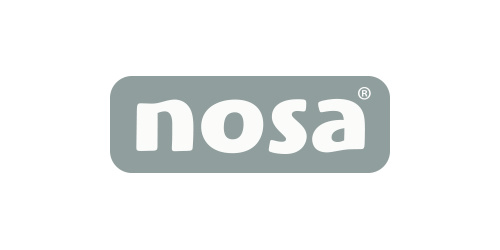 Head lice! A frustration for parent and child. Now get acquainted with Nosa. The latest product line against head lice, especially for children who go crazy with the itching and unpleasant smell of most treatments! A complete child-friendly range with a lotion, spray, shampoo, hair mask and a wax. Of course without parabens, sulfates, insecticides and pesticides. The products have a fun look, smell great and are suitable for all hair types and ages, even from 0 months!
The products of Nosa provide a 'fun' anti lice treatment and are very easy to use. Also great for the parents, because they are often the ones who suffer!
Besides a treatment and protective effect, the products of Nosa also have nurturing properties, which make the hair stronger and more resilient and give it a beautiful shine.